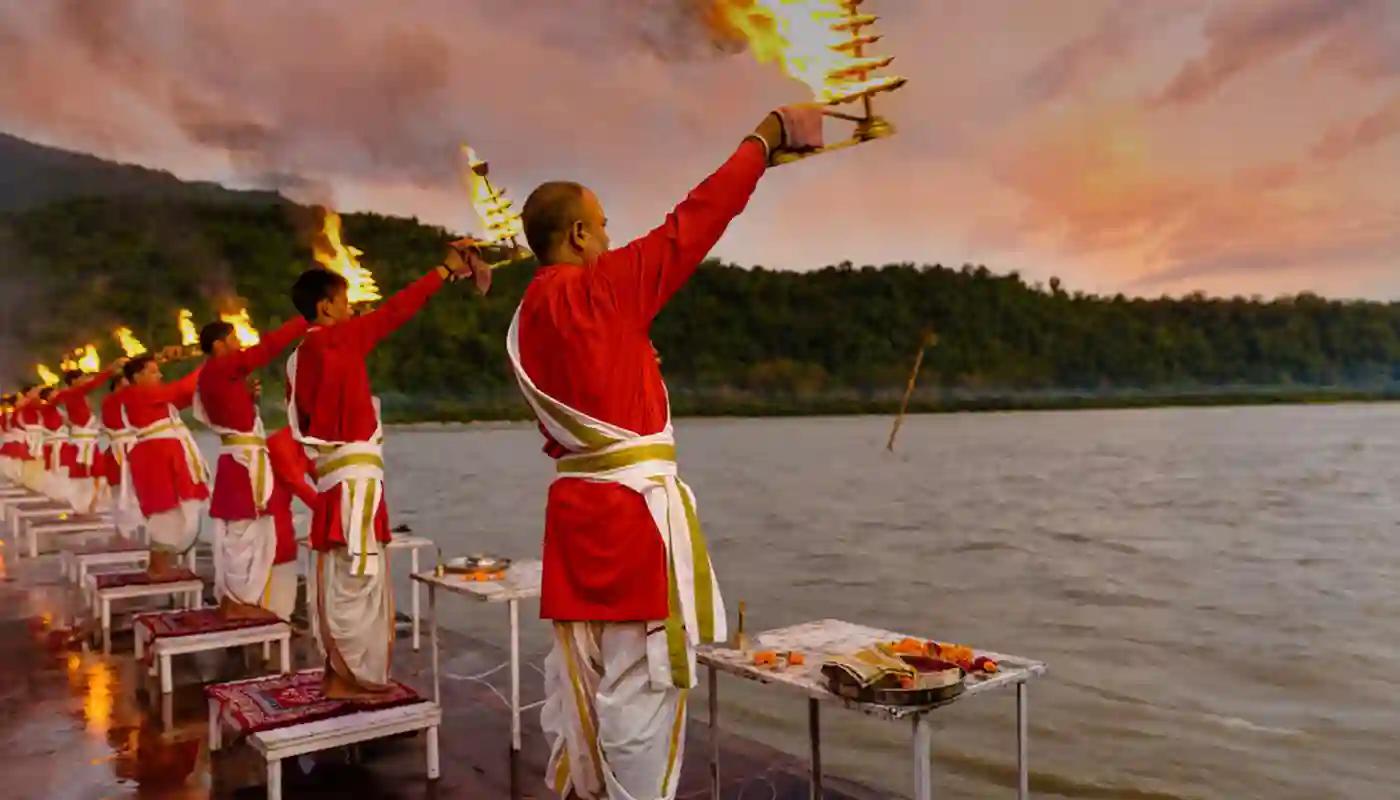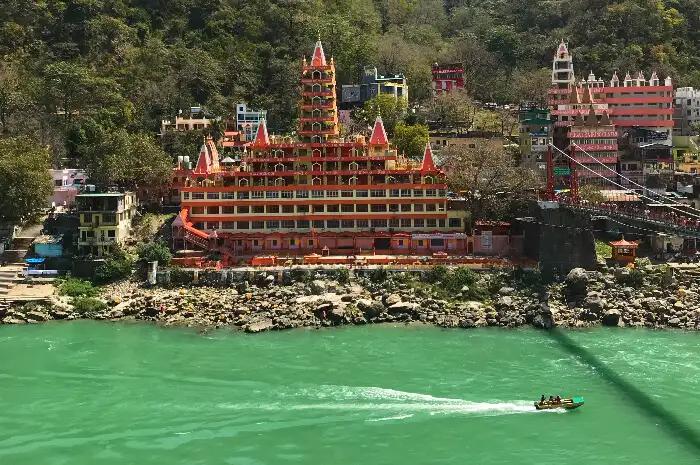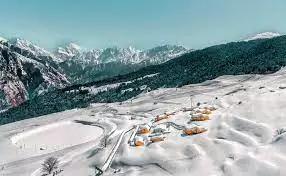 Honeymoon trip to haridwar, auli and rishikesh



Day Plan
Day 1: Haridwar: Pick up from Delhi and start to Haridwar
-
The start of your trip with Uttarakhand packages After the agent's representative picks you up from Delhi, lay comfortably and enjoy the smooth ride to Haridwar with your loved ones. On your arrival in Haridwar, check into an already booked hotel. Freshen up and relax before you leave for and evening visit as a part of your Uttarakhand tour package. Delight in the blissful experience of witnessing Ganga Arti at the ghat of Har Ki Pauri. After absorbing the soothing chants and holy smoke, return to the hotel for a toothsome dinner and peaceful overnight sleep. Distance between Delhi and Haridwar: 227 km Travel Time: 5 hours.
Day 2: Auli: Transfer from Haridwar to Auli and a beautiful day
-
Enjoy the beautiful natural view around and the glory of sunset Relish hearty breakfast and bid bye to Haridwar this morning to reach Auli- the most popular skiing destination of Uttarakhand. En route, you will be treated to picturesque beauty and glistening Himalayan peaks. Once you reach Auli, check into a chosen resort and relax throughout this leisure day as per your Uttarakhand package. When the sun sets, take pleasure in its beauty on Nanda Devi. Return to your resort and have a soothing overnight stay. Distance between Haridwar and Auli: 278 km Travel Time: 8 hours.
Day 3: Auli: A day trip to Joshimath for splendid sightseeing
-
Spend the day exploring the hidden treasure of Joshimath with your Uttarakhand tourism package. Enjoy a filling breakfast and move forward to Joshimath to indulge in a wonderful day of sightseeing. You will be delighted to visit striking and holy destinations such as Narsimha Temple, Shankracharya Cave, Tapovan Temple, and the Hot Sulphur Water Springs. After this short trip, you can trek up to the mesmeric valley of flowers from Joshimath. Post this trek, it is time to return to Auli to rest your weary body and prepare it for the next segment of your vacation. Distance between Auli and Joshimath: 20 km Travel Time: 20 minutes.
Day 4: Rishikesh : A Divine visit to Ganges / Camping
-
Take risks and win all games today! Check into one of the best camps in Rishikesh, freshen up and get ready to start on your river rafting trip from Shivpuri, as part of your Uttarakhand tour packages. Enjoy body surfing, cliff jumping, and other similar activities. In the evening, come back to the camp, freshen up and relax, before enjoying a light trek, beach volleyball and a fun bonfire with friends, sharing your adventures of the day as part of your Rishikesh itinerary. Take as many photos as you can with your friends, creating memories to last a lifetime. Later, have your fill of a scrumptious dinner and enjoy a restful night at camp, as part of your Uttarakhand holiday packages. Tip: Carry sports shoes and comfortable clothing as you will be indulging in many adventure activities.
Day 5: An Adventurous day in Rishikesh...!!
-
Let your dauntless vacation in the hills begin! After arrival in Rishikesh, you'll be met by the agent's representative who'll then drive you to your camping site in Shivpuri. Check-in to your campsite before you proceed to check out your beautiful surroundings. With this Rishikesh tour package, you can indulge in adventure activities like 16 K.M. River Rafting, Body Surfing, Cliff Jumping, Valley Crossing, and more. As the day comes to an end, return to your camp and feast on a sumptuous dinner with a bonfire and light music. After dinner, rest in your tent under the blanket of those beautiful stars.
Day 6: Rishikesh: Bidding farewell with a heavy heart
-
Get busy being lazy The last day of the Great Journey. Lift up your moods with a delicious early breakfast. You can get busy being lazy by taking some rest to gather energy for the return trip or you can get busy souvenir shopping for your dear ones. After returning get busy packing up things before checking out from your hotel. Our representatives will escort you to Delhi ...!! ) warmly before bidding farewell with a heavy heart. On arrival at Delhi proceed to airport/railway and playback your beautiful moments from the tour before reaching back home and finally concluding the trip.
Stay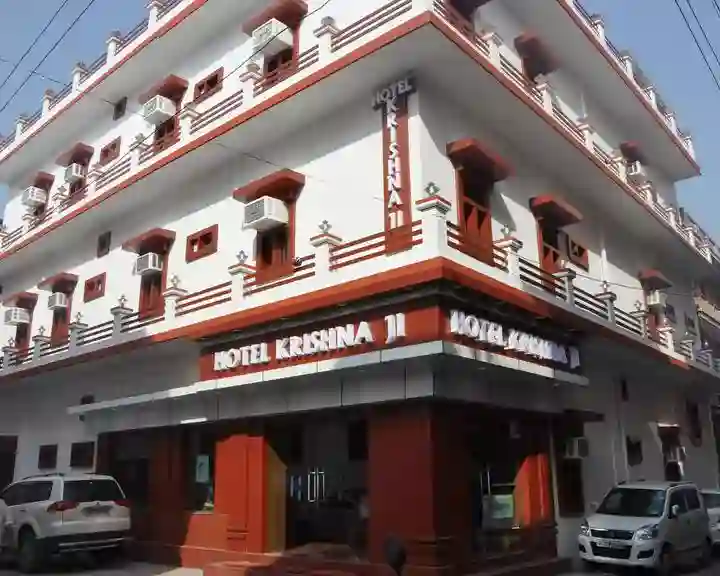 Hotel Krishna ji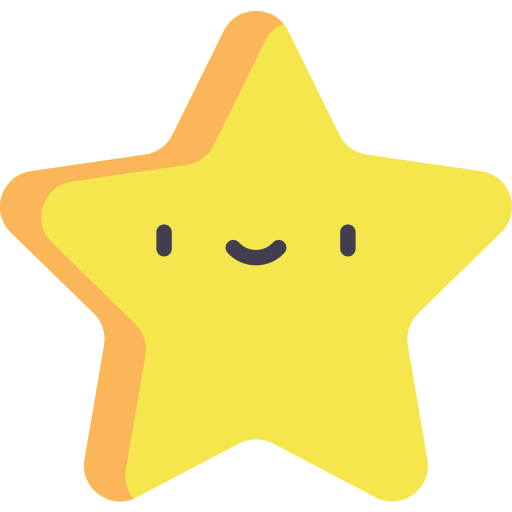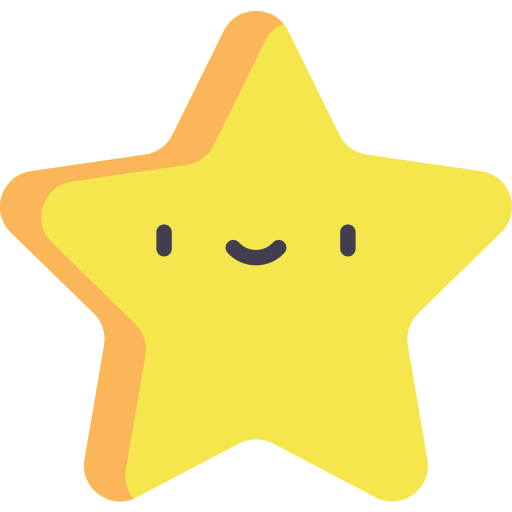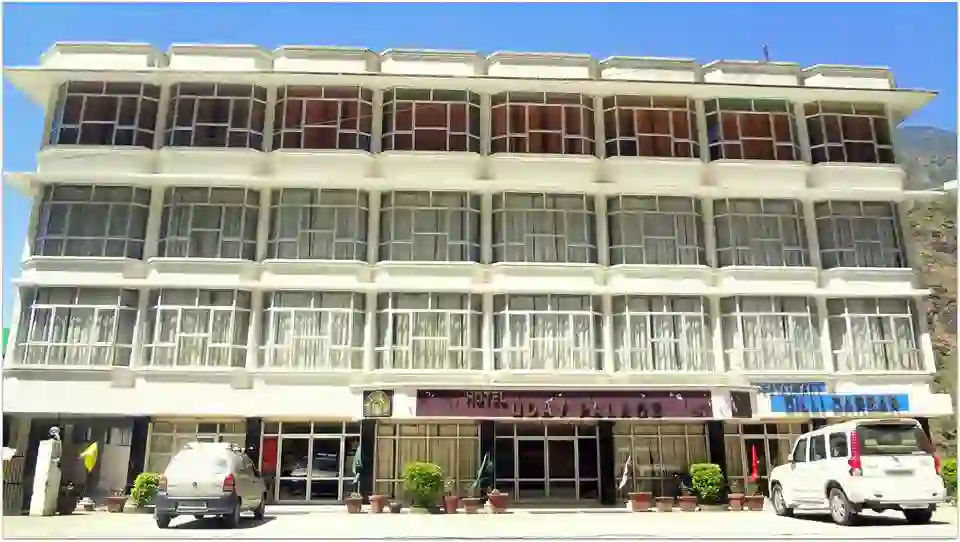 Uday Palace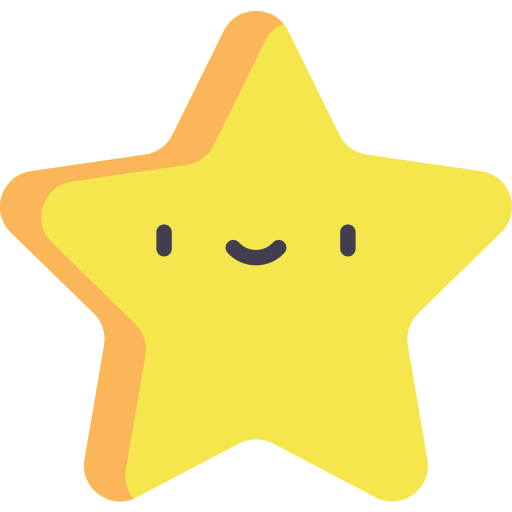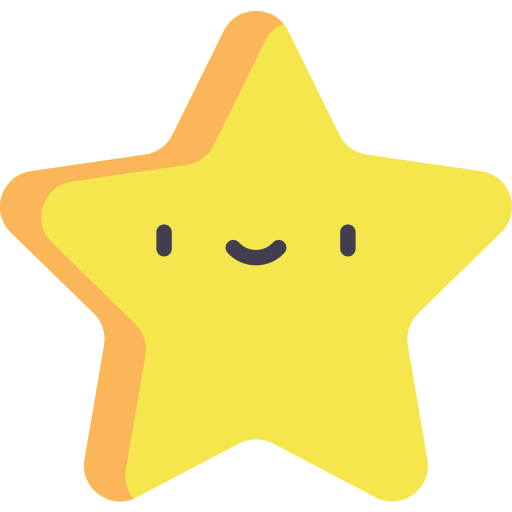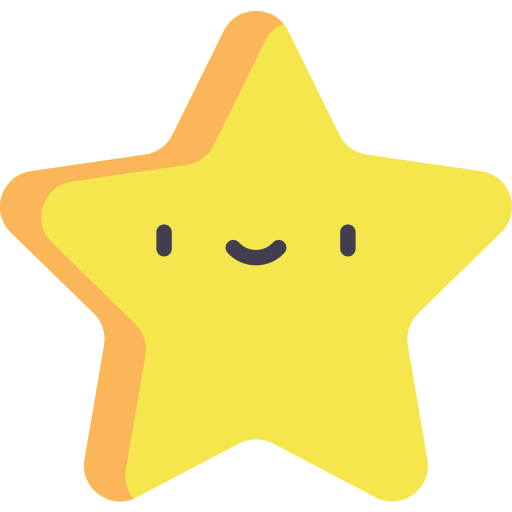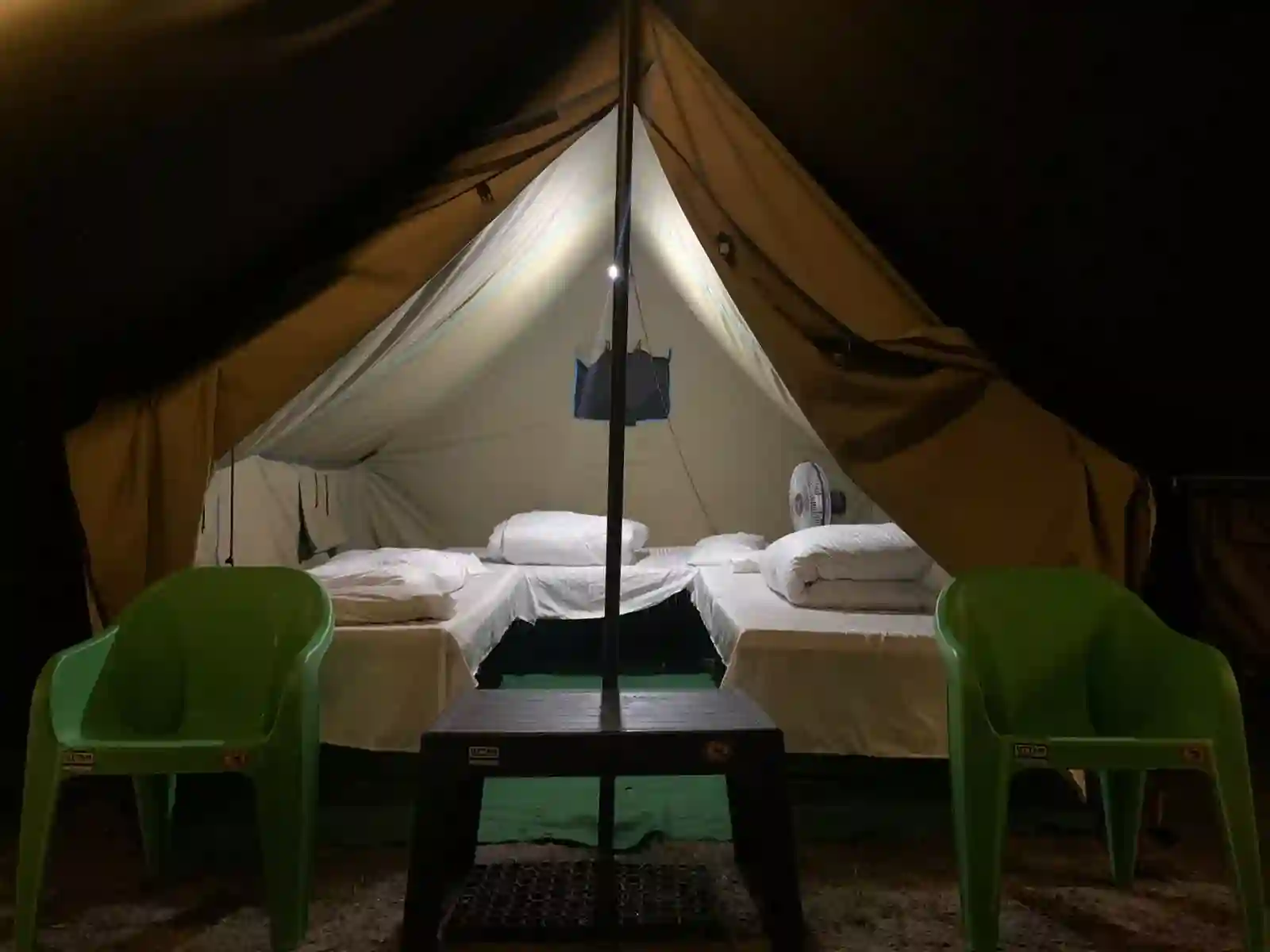 AdventureMania Camp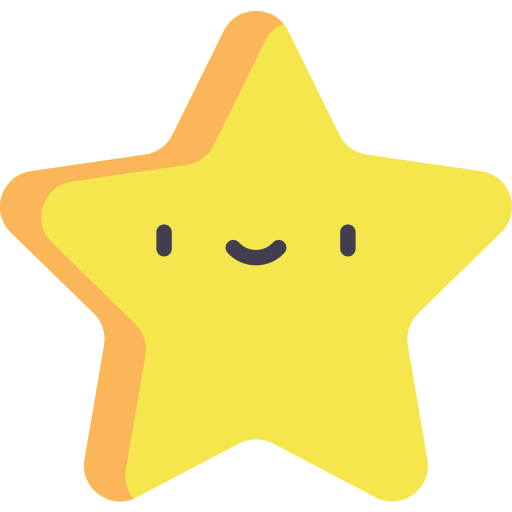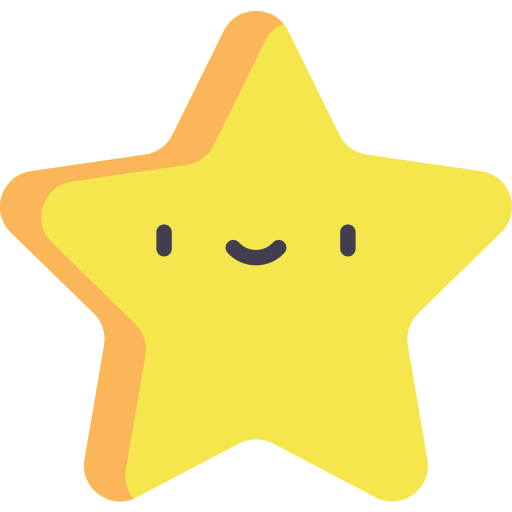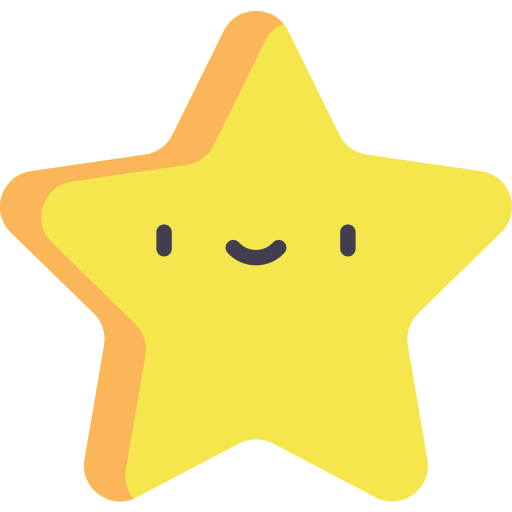 Inclusions
✅   Stay
✅   Room Only
✅   Pickup from airport/railway station
✅   Drop at airport/railway station
✅   Cab for sightseeing full day
✅   Toll taxes
✅   Parking once per spot
✅   Green taxes
✅   Dzire or similar
Exclusions
❌   Room with Breakfast
❌   Room with Breakfast and Dinner
❌   Room with Breakfast, Lunch and Dinner
❌   Pickup from airport/railway station
❌   Drop at airport/railway station
❌   Cab for sightseeing half day
❌   Cab for sightseeing full day
❌   Toll taxes
❌   Parking once per spot
❌   Green taxes
❌   Flight
❌   Honeymoon inclusion
❌   Rail ticket
❌   Bus ticket
❌   Innova/Ertiga or similar
❌   Dzire or similar
❌   Water/Adventure activities
❌   Tempo traveller
❌   Welcome Drinks
❌   Safari
❌   Evening snacks
❌   Anything not mentioned in Inclusion
❌   Party Music
❌   Indoor Activities
Terms and Conditions