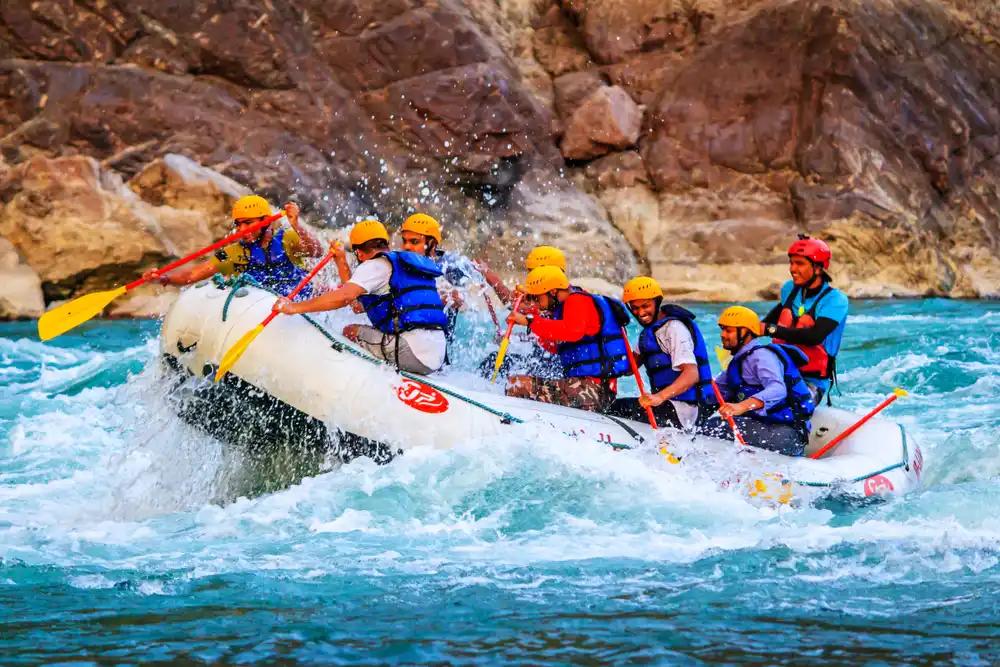 Spiritual Char Dham Yatra Tour Packages
Are you wondering when to plan a Char Dham trip? No biggies, we've got your back.
Char Dhams are the most popular sacred places in India. These holy places include Yamunotri, Kedarnath, Gangotri, and Badrinath. They are nestled among the peaks of the Himalayan mountains. These four Hindu shrines draw various devotees from all over the country.
If you plan to fulfill your transcendent quest, get the best Char Dham Yatra Package. The Chardham Yatra package will lead you to the surreal and serene temples of India with convenience. To experience calmness, take your spiritual boat to the places you'll visit on this tour.
Things To Consider in Char Dham Yatra Packages
It's hard to find the perfect package for Chardham tours. However, you can conclude by considering the following key things.
1] Transportation
The mode of transportation is an essential factor to consider in a 4 Dham Yatra package. Your package should include safe and comfortable vehicles for the entire trip. You can look for the options like AC/non-AC cars, tempo travelers, or buses based on your group size.
2] Food
Food is another important aspect of any pilgrimage tour, and you should look for a package that offers hygienic food. See if the package includes all meals or if you need to arrange some on your own. You can also inquire about dietary requirements like Jain or vegetarian food.
3] Guide and porter services
A knowledgeable guide and porter can make your Chardham Yatra Packages more comfortable and informative. Check if the tour package includes guide and porter services and if they are experienced and fluent in your preferred language.
4] Medical facilities
Pilgrimage tours often involve walking and hiking; you should check the medical facilities for future emergencies. Check if the package includes medical assistance, first aid kits, or access to hospitals in the nearby area.
5] Additional activities
Apart from the main pilgrimage destinations, you can also explore nearby places of interest during your Char Dham tour package. Check if the package includes activities like adventure sports, cultural tours, or nature walks.
6] Cost and inclusions
Finally, compare the cost and inclusions of different Chardham Yatra tour packages. It should meet your requirements and budget for your trip. Additionally, your package should include all necessary expenses like accommodation, transportation, food, and taxes.
5 Places to Consider in Char Dham Tour Package
The Char Dham Yatra family package allows you to experience these sacred pilgrimage destinations in Uttarakhand. You can book the package through a reliable agent for Chardham tour and plan you're itinerary according to the best places listed below.
1] Yamunotri
Yamunotri is situated in the Uttarkashi district of Uttarakhand and is the first stop of this Yatra. It is a popular tourist attraction for its natural hot water springs and the Yamunotri Temple, dedicated to Goddess Yamuna. Visitors can also trek to the nearby Saptarishi Kund, a glacial lake. If you've ever imagined open valleys with terrace fields, book a Manali tour package right now with Char Dham and not regret it later.
2] Gangotri
Gangotri is a small town situated on the banks of the river Bhagirathi in the Uttarkashi district. It is the source of the holy river Ganges and is home to the Gangotri Temple. The famous trek near this place is Gaumukh, the glacier from where the Ganges originates.
3] Kedarnath
Look for the best and cheapest package for Chardham Yatra booking to discover Kedarnath's beauty. It is a town in the Rudraprayag district of Uttarakhand and is home to the Kedarnath Temple. It is situated at an altitude of 3,583 meters and is accessible by a trek of around 14 km from Gaurikund. The town also offers scenic views of the surrounding Himalayan peaks.
4] Badrinath
Badrinath is located in the Chamoli district of Uttarakhand and is the last stop of the Char Dham Yatra. It is home to the Badrinath Temple and is surrounded by snow-capped peaks. You can also plan to visit the nearby Mana village. This village is the last village of India located on the Indo-Tibetan border.
5] Rishikesh
You can book a Rishikesh tour package to plan a trip to this popular pilgrimage destination on the banks of the river Ganges in Uttarakhand. It is known as the "Yoga Capital of the World'' and is home to many ashrams and yoga centers. You can also go rafting, bungee jumping, or dip in the river Ganges.
Best Time to Select Travel Package for Char Dham
If you are planning to undertake this holy journey, book your 4 Dham Yatra package at the right moment. The best time to visit Char Dham Yatra is from April to June and September to November when the skies are clear. Between September and November, you can also opt for a Rajasthan tour package and stay in a heritage hotel to experience the royalty.
The monsoon season (July to August) should be avoided due to heavy rainfall and landslides in the region. Also, the availability of the Char Dham Yatra package can be limited during peak season. Therefore, booking your Chardham Yatra package in advance is advisable to avoid any last-minute hassles.
Read More...
Best Selling Chardham Tour Package
| Name | Duration | Price | Inclusion |
| --- | --- | --- | --- |
| Kedarnath Badrinath Do Dham Yatra | 5 night /6 days | ₹ 19,499/- | Upto 2/3 star stay, breakfast, transfers, sightseeing |
FAQs
Q. How do I plan a Char Dham trip?
Planning a Char Dham trip requires careful preparation. But you must visit these places from April to November. You can also check a Chardham Yatra package that takes on this trip within these months.
Q. How many days are enough for Chardham?
The ideal duration for a Char Dham Yatra depends on your itinerary and travel style. Generally, a standard Chardham tour package takes 9-11 days to cover all four shrines. But create a plan according to your Char Dham tour package.
Q. Which Char Dham should I visit first?
There is no strict order in which you need to visit the four Char Dhams. However, most people begin their journey from Yamunotri. But your trip may be different as it depends on your agent for Chardham tour.
Q. Is Chardham Yatra difficult?
Chardham Yatra is an arduous pilgrimage at a high altitude. It requires physical and mental fitness to travel this circuit. The journey involves trekking, walking, and driving on steep and narrow roads.
Q. Which month is good for the Chardham yatra?
The Chardham Yatra booking season typically runs from April to November, and it is essential to choose a suitable time that fits your schedule. So, it's better to go for such a Chardham Yatra tour package.
Q. Is there an oxygen problem in Kedarnath?
As you ascend towards higher altitudes, the demand for oxygen increases, and the air becomes thinner. At Kedarnath, for instance, the oxygen level drops to 57 percent, compared to the standard level of 87 percent required to breathe comfortably. So, ensure your Char Dham Yatra family package includes such facilities.
Q. How many km is Chardham yatra?
The journey to these shrines covers a total distance of approximately 1,607 kilometers, starting from the town of Haridwar and ending at Rishikesh.
Q. Which are the 4 Dham of India?
The Chardham Yatra is a pilgrimage tour of four holy sites situated in the Himalayan region of Uttarakhand in India. People who go on the Chardham tour cover these four destinations. These include Gangotri, Kedarnath, Yamunotri, and Badrinath.
Q. Can we do the Chardham Yatra by car?
Yes, it is possible to take your car to the Char Dham Yatra. However, it is not recommended to do so as the roads connecting the holy sites are narrow. Therefore, it is challenging to navigate, especially for inexperienced drivers.
Q. How much is the taxi fare from Haridwar to Chardham Yatra?
The taxi fare from Haridwar to Chardham Yatra is approximately ₹23,000 for a sedan car such as Etios or Dzire and approximately ₹33,000 for an SUV car. However, there may be a Char Dham Yatra family package that provides this facility.